We can change the culture if we change behavior (David Hassell)
What's your office culture? Surely, individual teams have their sub-cultures, but an organization's culture depends on its mission, visions, and goals.
However, 'where to start' or 'how to manage office culture' is a serious matter of concern that requires proper consideration.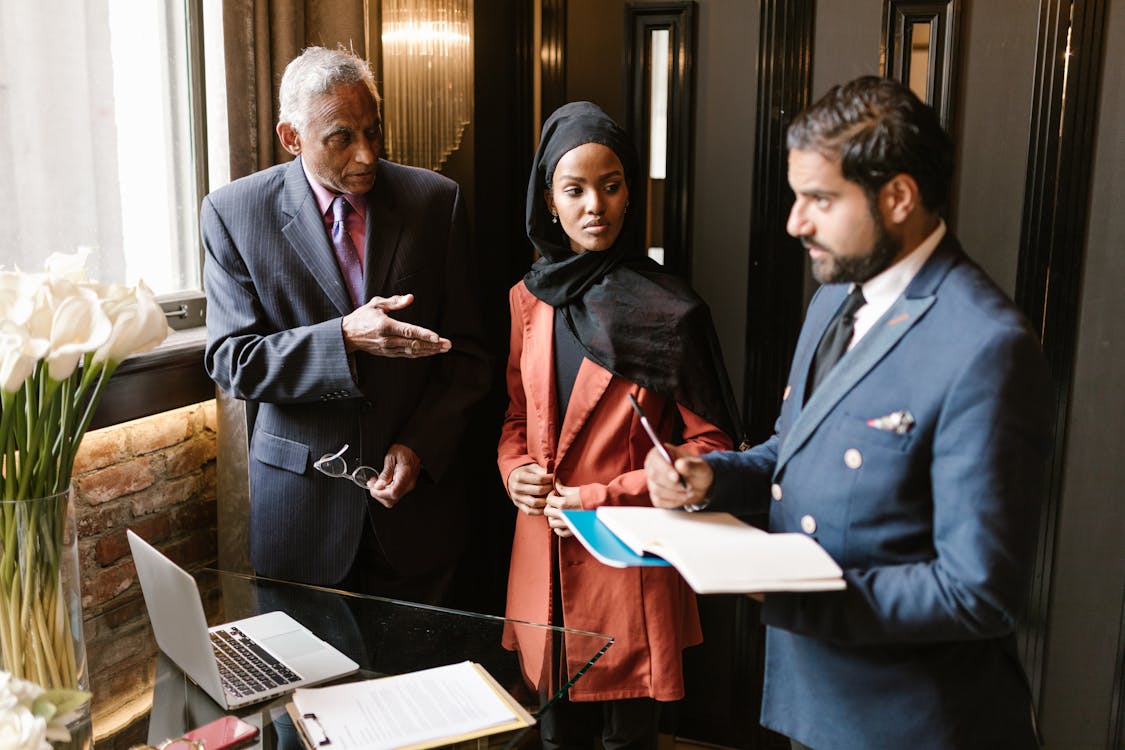 Before we proceed further, keep in mind that office culture can't be one size fits all approach. Nevertheless, some straightforward and easy-to-apply ideas can be implemented to improve your organization's overall culture for both the short-term and long term.
Maintain Your Office Culture
Let's explore some amazing ways to improve your workplace culture impressively.
1- Develop a Transparent Culture
Transparency can greatly impact employees and everyone who works in the organization. According to TINYpulse Employee Engagement Survey, transparency is one of the key factors that brings real happiness to employees. In the Harvard Business Review Study, more than 70% of the employees reported that they feel more engaged and productive in a transparent workplace, especially when upper management shares strategies and updated plans.
'Highly engaged employees work 2X enthusiastically for the transparent organizations than disengaged ones'– Employee Engagement Trends Report 2021
Trust is another main factor that improves your office culture significantly. If you want to create a transparent work environment for your employees, make sure that you provide your team with the latest and updated tools for communication.
Outdated communication tools are a key hurdle to transparency, especially when managing remote teams from different countries. That's why; you must introduce smart communication tools to ensure effective and effortless communication for your employees at any time. Moreover, you need to work on collaboration and communication tools for the practical implementation of transparency in your office or workplace.
Remember; the introduction of transparency in your organization is not a logistic shift; it's a mental shift. So don't ask yourself, 'Is it essential to share this?'. Say, 'Is it essential to suppress this?'
This approach can make things less complicated for you.
2- Celebrate Success
If you want to create a healthy office culture for your employees, try to embrace and celebrate their success. Every team member deserves appreciation, and it encourages him to show more dedication towards his work.
Precisely, it's a major boost for your employees when they get enough appreciation and acknowledgment from you.
3- Share Challenges
You have tired the competent and smart team for all good reasons. That's why; it is always appreciated to share your company's challenges and hardships with your team. After team discussion, it provides you with more opportunities to create the best possible solution.
It doesn't mean you have to open up about every intricacy of logistic challenges your company faces. However, must take your employees' suggestions when your company has any other complicated issue. Things become manageable when multiple minds from diverse cultures share their worthy opinions.
Cultural diversity doesn't separate us from one another. Rather, it brings mutual strength that is advantageous for the entire organization.
So, allow your employees from diverse cultures to share their perspectives as it helps you share challenges effectively.
4- Encourage Appreciation & Awards Distribution among Employees
Do you know an interesting fact that companies with employees recognition rates experience low turnover rates than others?
According to the report findings by the Society of Human Resource Managers, companies with employees recognition experience 63% improvement in employees' productivity. Also, the profit margin increases by 58%, and employee retention improves by 50%.
Conversely, employees are twice likely to quit their job when their company doesn't acknowledge them more often. That's why; around 20% of the companies have a 30% lower turnover due to rich employee-recognition culture.
Undoubtedly, the low turnover cost can greatly impact your company's growth and overall market presence. You must encourage your employees more often. The best way to keep them motivated and encouraged is to introduce intrinsic and extrinsic awards and give the 'Employee of the Year' award to the best team member of your company.
Also, it is equally important to get everyone on it. Not every time do employees need recognition from top management. It also creates a noticeable impact when they get encouraged by peers, management, and every other team member.
Peers-to-peers recognition is one of the most effective ways to introduce inspiring recognition in your culture. It also reduces managerial overhead and ensures that everyone gets the best recognition according to performance. Employee recognition is another incredible way to strengthen the mutual relationship among employees. No denial; it's a key step to improve your company's culture too.
5- Cultivate Strong Relationship Among Workers
If you truly intend to improve employees' engagement, cultivate strong relationships among the workers. But it doesn't happen in a jiffy. You need to spend valuable time, effort, and most team management strategies to build a strong relationship among employees.
Unplanned and face-to-face interaction among employees inside and outside the organization is another great way to improve workplace productivity and create a healthy working environment.
You can think about both the physical and cultural environment in your organization. For instance, introduce a specific eating area for the employees to spend some quality time together. It is an interesting way to know more about colleagues and other workers. Also, it's a low-budget activity that always reaps some positive outcomes.
But what to do when you have a hybrid or remote team? You can still motivate your team about collaboration and meet-ups
6- Accept and Motivate Employee Autonomy
Surely, it is quite distressful to be micromanaged at the workplace. It is ineffective and inefficient to discourage employees from staying motivated in their organization.
You have chosen and hired them after a proper scrutinization process. So, trust their credibility and let them perform according to their competencies.
Here's how you can implement and encourage employee autonomy;
Provide exercise choices to employees
Introduce 40 hours per week work strategy
Introduce autonomous work team
Encourage your employees to make decision
Harnessing in the coworkers who bully you
Indeed, embracing employees' autonomy is quite challenging, but it always ensures positive outcomes. It encourages and motivates employees to make independent decisions to enhance their growth.
7- Practical Flexibility
Gladly, most companies have started acknowledging the significance of providing flexibility to employees at their workplace. It reduces turnover and improves the morale of every team member of the company.
Workplace flexibility includes different things like allowing parents to attend their child's PTM or special meeting for a few hours, allowing remote work facilities if the employee is ill or has some other serious issues, and providing half-day off if an employee is sick.
8- Communicate Objective & Passion
Surprisingly, most researchers have confirmed that employees always find it necessary to opt for a meaningful job. That's why; the importance of a 'Sense of purpose' at the workplace increases with each passing day.
When people believe that their work matters, they become more responsive and perform their duties completely, they learn faster and share their valuable knowledge with coworkers.
Its simple to find the purpose of work, but it entirely depends on team management whether they connect their employees to the purpose or not.
One of the key functions of leadership is to allow the workers to find purpose in their work. You must reflect on the company culture, i.e., Do you encourage your employees to work hard and achieve goals?
If you have not thought about it, start today as it greatly impacts your company.
9- Encourage a Team Atmosphere
Remember, every employee of your company matters, and you need to respect their values. It encourages people to think more about accomplishing their goals than thinking about their performance. Trust us; it can bring enormous improvement in your workplace and the overall performance of the employees.
10- Practice Regular Feedback
Giving feedback is easy, but receiving someone else's feedback is not simple, mainly when discussing some loopholes in your performance. Sadly, most feedback doesn't help when they don't include honest opinions.
Generally, most companies preferable annual feedback. But, we have some better ideas to share with you.
Yearly feedback is never recommended as it never provides enough time and tools to employees to improve their performance. That's why; it is suggested to give regular feedback to employees once or twice a week. Besides, please encourage them to share their valuable feedback too.
You can send regular employees engagement surveys as it helps you find out issues with employees. Also, you can find the employees' key concerns and determine the best possible solution. You can improve your company's policies when your employees provide regular feedback.
Follow the Best Strategies to Get Things Right at Your Workplace
So, which of the steps mentioned above are you planning to take first? Your office culture always requires mutual effort and teamwork. Therefore, start recognizing your employees and encourage them more often.
Wizspeed is always available to assist you with providing web management and communication tools to strengthen your relationship with employees around the globe.