To be successful, you must have your heart in your business, and your business in your heart- (Thomas Watson, Sr).
Finally, you have decided to strike out on your own with a personal business setup. Indeed, it's an appreciating decision because starting your setup is always a thrilling experience, especially when you are tired of 9 to 5 tedious jobs. It's always motivating to explore better opportunities when you want to be a decision-maker of your venture and intend to think out of the box.
Undoubtedly, starting a new business always excites but you must know that it's not a piece of cake to take your new business to a new level. You must put extra effort and time into making your new business stand out from the crowd, primarily when there is cutthroat competition in the market.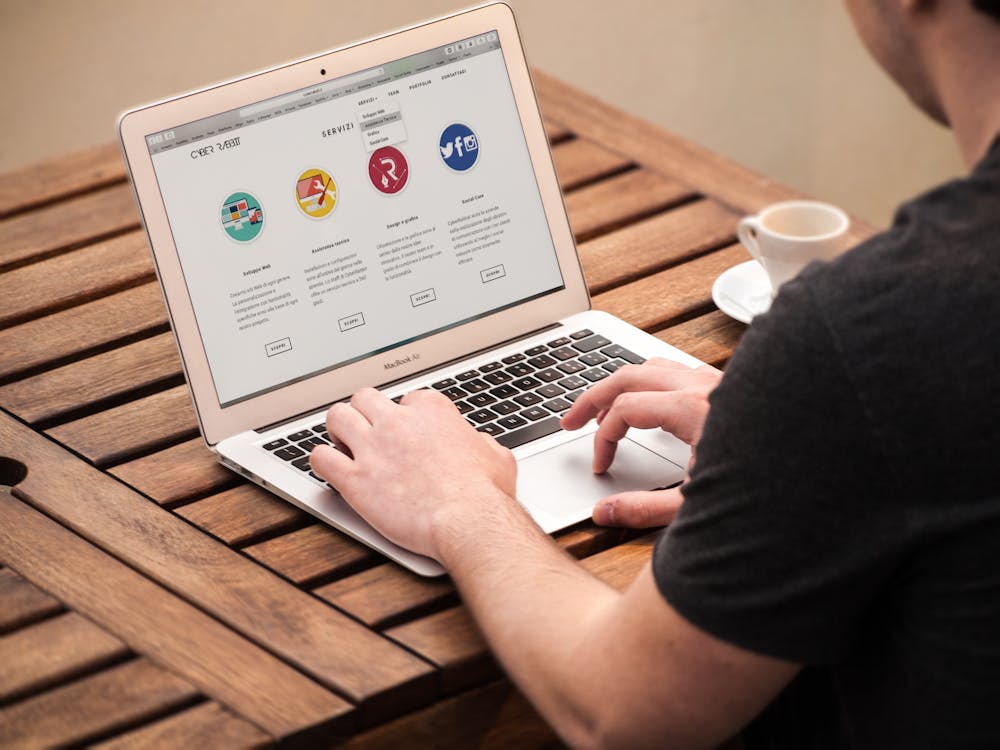 People start different business endeavors, some succussed and some don't. Some businesses thrive, and some close for no specific reason. That's why; most people start their own business but only a few last.
Before we pour in some interesting ideas about making your new business successful, let us share some inspiring stories of business owners who didn't quit their business despite failure and hardships.
Starting A New Business Always Requires Optimistic State of Mind
Remember, an unsuccessful business shouldn't distress you. There is a great saying that 'Business opportunities are like buses, there is always another one coming. So, always be optimistic and work hard.
Let's share some inspiring stories with you before discussing things you must consider before starting a new business.
You all know that who is the inventor of the light bulb. But very few of you know the influential story of Thomas Edison before he successfully invented the light bulb. He tired more than 10,000 to invent the light bulb. He said, 'I know more than 9,000 different ways that electric bulb will not work'.
It is surely an inspiration for everyone who believes in failure more than hard work.
No denial; you all know the founder of KFC and how he introduced his new recipe. Sadly, around 1000 restaurants rejected his recipe before a final pick-up. Now, you can see everyone loves KFC burgers due to their unique and unmatchable taste.
Can you believe that Steve Jobs was fired from Apple Inc? But nowadays, he is the one who plays a vital role in the success of Apple computers. According to him, firing from Apple is one of the best and most motivating things ever happened. Gladly, it helped him enjoy this life's most creative and innovative period.
In a nutshell, failure shouldn't disappoint you. It encourages you to be fearless and innovative.
Things to Consider before Starting a New Business
Here's what you should consider for running a successful start-up.
It is one of the essential things that require proper considerations. You should know what you have to offer to customers. What are you planning to sell after starting a business?
Generally, you can provide manufacturing, services, or merchandise.
Manufacturing: You can combine raw material, use of labor, and equipment. Once you have combined all these resources, you can convert them into a saleable product. For instance, manufacturing bags, cars, gadgets, and everyday essentials.
Services: You can sell your time or level of expertise. For example, content writing, web management, data collection, marketing, etc. You can also provide transportation or salon/spa services.
Merchandise: It is also known as trading, retail, wholesale, distribution, etc. Merchandising is all about buying and selling goods. Online resellers, grocery stores, and retail outlets are key examples.
Once you are clear about the nature of business, you can take further steps easily.
Targeted Audience or Customers
Starting your merchandise, services, or manufacturing items is not enough if you are unsure about the targeted audience or customers.
If you are planning to start your venture, and you know what to sell, you must study if there is a market for your intended business or not. Figure out your targeted audience or customers. Remember that a service or product for everyone is a service or product for no one.
So, choose a product or service that is advantageous for a targeted audience, not everyone.
Most newly established businesses entirely depend on 'Location, location, and location.'
That's why; it is essential to opt for a more suitable and appealing location for your business. Your business must be near to targeted customers, or they should access it without any hindrance.
But what if you are planning to start an online venture?
In this scenario, create a customer-friendly website and offer them 24X7 support.
Once you have figured out what to sell, where to sell, the next essential thing is to decide the formation of your business. It's your decision whether you want to start a sole proprietor; thinking about partnership or corporate business appeals to you the most.
Sole Proprietorship: You are the sole owner of your setup.
Partnership: Another person can share your business and is your business partner. At least two persons need to start a business to become a partner.
Corporation: You can register yourself for One Person Cooperation (OPC) or share it with two or more individuals.
So, decide business formation to keep everything clear and easy to understand.
No denial; it's impossible to run your business without capital as you need capital to keep your business operating. It can be cash or no-cash, as it entirely depends on your preferences and business type.
Find out your spendings first to determine the capital you need for the business. Make a proper list of your spendings, ongoing operations, lease payments, assets to purchase and renovation, etc.
Before starting a business, you must know about the required assets to keep your business operating. You may need to buy computers, furniture, vehicles, and other equipment for your business. Remember; mentioning items' name is not enough; you must mention their quantity and expected price.
Renovation, Improvement, or Lease
Now you must decide whether you want to buy a property to start your business or look for a place to rent. Usually, you need to pay advance payment to the lessor while buying a place for rent. Sometimes you have to pay 3 months or 6 months security depositor, to lessor even before your business starts officially.
Besides, rental places are mostly bare, and you need to renovate or improve them according to your requirements. This cost should also be included in your business plan because not managing renovation, innovation costs, or lease payment can put you in trouble.
Identifying potential suppliers required to produce goods or services you intend to sell is necessary. Discuss their availability, prices, location, and expected operations. All such things can have a considerable impact on your business. Therefore, choosing suppliers is suggested after contemplating every aspect properly.
Before starting your business, find out and prepare a list of all the expenses you need to keep your business operating. Rent of your office, salaries of employees, utility bills, and miscellaneous expenses must be determined in the first place. These monthly costs must be included in your business plans at every cost.
This step is equally imperative in capital requirement because you must keep at least one year's expenses as capital.
Hiring or Outsourcing Staff
Honestly, people management is one of the crucial steps, especially when starting your setup. It involves considerable effort, time, and expertise to choose the right person for the right job.
Outsourcing is a new trend because it saves time, money, and energy. Nevertheless, it's your choice to hire people for your business to consider outsourcing this project. If you think you can manage this hiring process, hire them after following your country's rules or policies.
Conversely, if you plan to outsource this project, choose a certified, reliable, and professional company. You can check customers' reviews to ensure that chosen company (for the outsourcing project) meets all your needs and requirements. Also, don't forget to check certification, reviews, and ratings for your satisfaction.
Once you have managed all expenses and capital for your business, the next key step is to go through the proper registration process. It legalizes your business and gives you proper copyrights. You must have BIR, Mayor, SEC, DTI, and Barangay.
This registration procedure is necessary and gives you the security that no one can harm your business name and its copyrights.
Opening a separate business account for your new setup is always preferable. This way you can keep a simple record of employees' salaries. Also, you can't mix personal details with a professional account. Things become simple and convenient if you are a sole proprietor.
So, before you choose your bank, make sure it's easy to access and manageable with online access.
It doesn't end here as some other factors require proper consideration too. That's why; we are briefly discussing them here.
Business Marketing is key to a successful business because a business never grows well without any influencing marketing plan. Sadly, it's the main reason for business failure when you don't implement business marketing plans properly. Choosing the best business plan that gives considerable profit to your business is recommended. Additionally, choose reliable platforms for evident results.
Generally, most people neglect Government Compliance, but you must take this factor seriously if you truly want to expand your new business. You need to comply with government reporting almost after a month, quarterly, or in rare cases after a year.
After starting their setup, most new businesses create an impressive impact but face government penalties due to ignoring government compliance.
Here is the list of things that are part of government compliance, including.
Taxes Payment
Minimum Filling
Pag-ibig/SSS/Philhealth contributions
Besides, it is necessary to consider the permit of Mayor or Barangay's yearly payment.
Last but not least, trustworthy Financing and Reporting Process is equally necessary. Accounting is another language for your business. That's why; maintaining a proper finance and accounting system is necessary to see what is happening in your business.
Make the Best Strategies to Foster your Business
Based on the discussion mentioned above, what do you think? Are you ready to start your own business? You can count on Wizspeed for digital marketing and web management solutions. Whether you are starting an online business or intending to start a setup with a proper location, you can count on us as we are always available to grow your business and brand. Amazingly, small businesses grow big with us.
So, take all the tips mentioned above seriously and push your business to the next level.